Top News
Edge opens fourth centre on Northern Gold Coast
21 March, 2023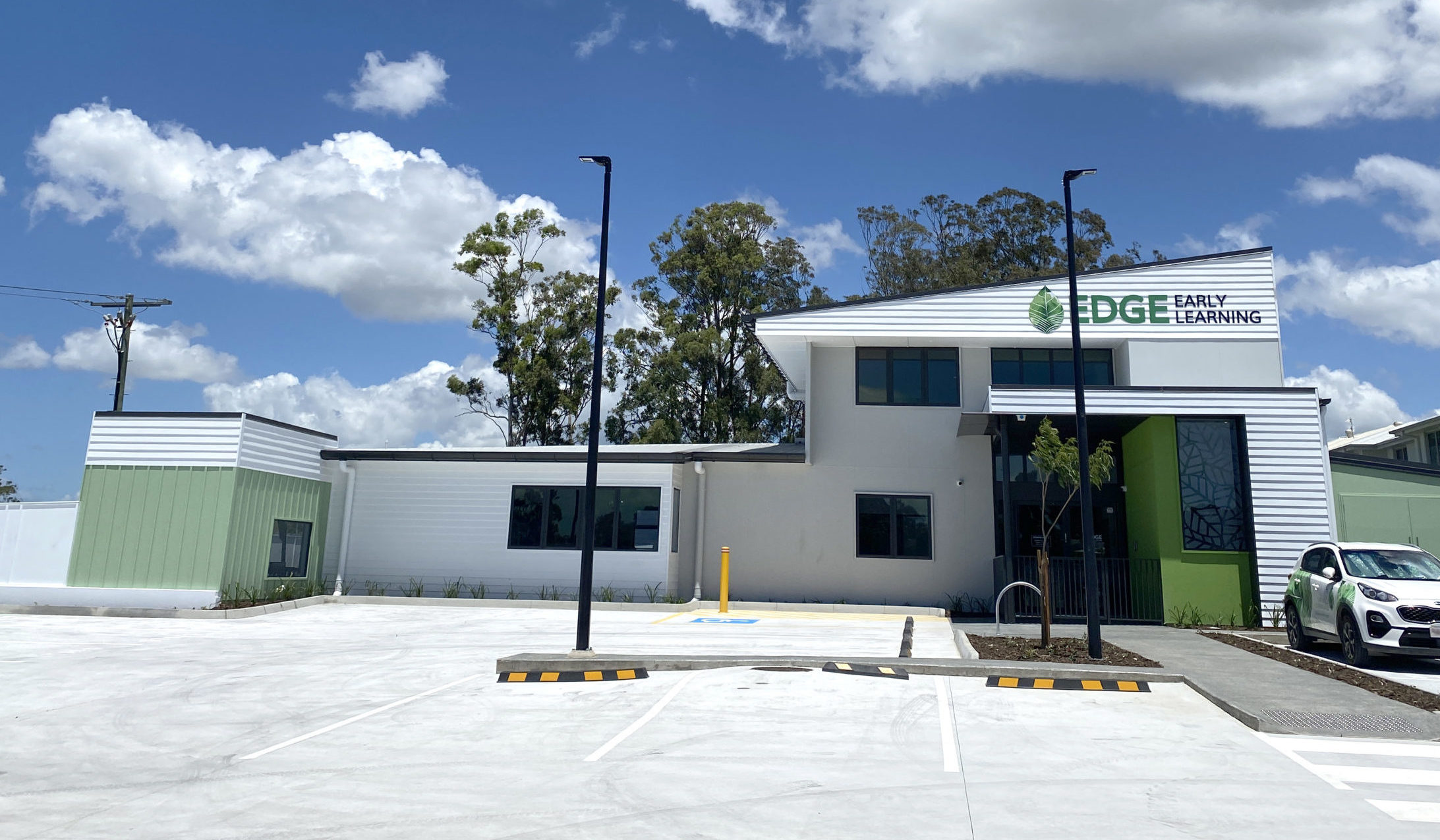 Dozens of families living on the northern Gold Coast will have more access to quality early learning education as Edge Early Learning opens its fourth centre in the growing region.
The new centre opened at 99 Village Boulevard, Pimpama on Monday 20 February and welcomes 130 children aged 6-weeks to school age.
Edge Pimpama Village is the fourth purpose-built site within the Pimpama area and the sixth location on the Gold Coast.
Pimpama Village grows Edge's total enrolment capability for the northern Gold Coast by 130 places per day to a total of 473 places per day across the existing northern Gold Coast locations, including Charles Avenue and Old Pacific Highway in Pimpama, and Vanes Street in Coomera.
Edge Early Learning CEO, Annie Bryce said the decision to develop and open another site within the area was due to the demand by families who are seeking access to quality early education and care.
"Edge Pimpama Village will play an important role in the development of the suburb's next generation which is growing rapidly," she said. "We are committed to delivering an exceptional early learning experience so that all children in our care can discover their full potential and start school with a love of learning."
"Our Edge team is excited to be able to extend our offering to more families within the community. We have waitlists at all three existing centres and have already had plenty of interest for Edge Pimpama Village."
Almost 25,000 people reside in Pimpama and there are more than 6,600 families, with more than 2,600 children between the age of 0 and 4 residing in the suburb, according to the Australian Bureau of Statistics. Adding to this, data released in 2021 also found the North Pimpama area had a growth rate of 600%.
"Edge Early Learning was established in Brisbane in 2017 and the first locations we opened were in West End followed closely by Pimpama, Charles Ave.  It's humbling to be growing as a leading early childhood education group and meeting the needs of the ever-increasing Gold Coast population, especially in the development and growth area of Pimpama," Ms Bryce added.
"We now have more than 50 centres spanning locations in Queensland, South Australia and the ACT. Our aim is to continue developing state-of-the-art centres that facilitate the demand in the community and uphold a commitment to providing families with access to quality early learning so that all children can have the best start in life."
The newest Pimpama site, located opposite Pimpama Shopping Village, will feature modern indoor learning resources, and include seven age-specific rooms specially designed for ages from nursery, toddlers and kindergarten. Outdoor play areas will feature bike tracks, climbing forts, water play stations, sand pits, vegetable gardens, space to run, and quiet areas to relax.
In addition to education and care, Edge is leading the way in the early childhood industry offering daily nutritious meals which cater to all dietary requirements, offering mindfulness activities such as yoga, and incorporating sustainable practices such as utilising bamboo nappies and wipes, sunscreen, and use of environmentally friendly cleaning products all included in the daily fee.
With opening hours from 6.30am to 6.30pm Monday to Friday, the new Edge Pimpama Village location aims to offer different session times to best suit families and enables parents and carers to get the most out of the allocated subsided hours per fortnight.
With the backing of a passionate team of experienced educators, Edge's educational programs support and enhance learning milestones and journeys across all areas of development through its four pillars, education, wellbeing, relationships, and sustainability.
Edge Pimpama Village has a strong team of educators – including Centre Director, Kathryn Watson and Early Childhood Teacher, Angela Jackson – who are both longstanding Edge employees.
Edge Early Learning Pimpama Village is now officially open to the public and families can book a tour here.
---