Sustainability, Useful tools
Easy ways to repurpose children's clothing
21 September, 2023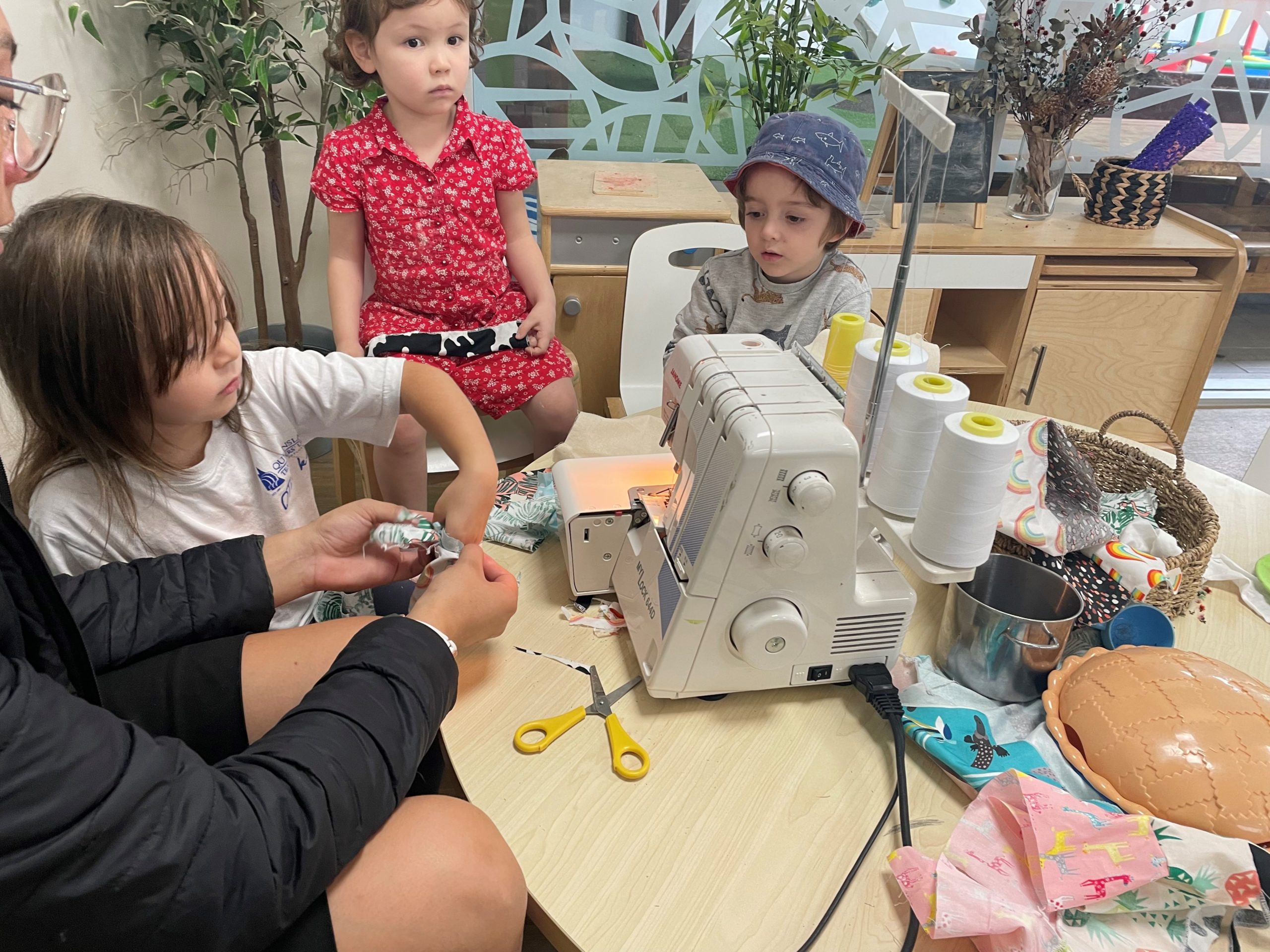 It's crazy how fast children grow! Before you know it, the sleeves of their favourite jumper are up to their elbows and the buttons on their best dress just won't do up anymore. But before you bundle all your too-small clothes into a charity bin, pull out your scissors and have a go at turning them into something new.
Turn jeans into denim shorts
This has got to be one of the simplest repurpose jobs around. When your child's ankles start poking out of that pair of jeans you only just bought them, simply cut the legs off and turn them into a pair of shorts. You can cut them a little longer to give you enough fabric for a cuffed hem, or just go with the cut-off look. Your child will get a whole lot of extra wear out of them!
Turn sentimental clothing into a tote bag or a library bag for school
Perhaps there's a special dress gifted by a relative who lives far away or a shirt worn on an important occasion. If you – or your child – is having trouble parting with a special piece of clothing that just doesn't fit anymore, consider using the fabric to make a tote bag. You'll have a poignant reminder you can carry around and use every day. Totes are pretty much just two rectangles sewn together with another rectangle for the handle – if you can sew a straight line, you'll be fine. If your chosen clothes are small, you may need to sew a few items together first, patchwork style, to make a large enough piece of fabric. Once you've got that, here's a simple tutorial.
Make an apron for cooking or crafts
It's always handy to have an apron or two handy for when children want to help in the kitchen or pull out their paints and create a masterpiece. An apron is one of the simplest things to sew. Have a look at your child's old clothes and try to choose a fabric that's a bit thick, so mess doesn't seep through. Here's instructions and a free pattern. Or if you've got a pair of old denim overalls, they're practically apron shape already!
Make a patchwork tablecloth for craft activities
It's inevitable that children's clothes will end up with stains that no amount of washing or soaking can remove. Maybe they spill paint on a favourite skirt or wipe the sleeve of their shirt through tomato sauce at dinner time! Embrace the mess and repurpose those soiled clothes into a "craft tablecloth". These are SO handy. Throw it over your table to protect it whenever you pull out paints, oil pastels or glue. It's also handy for when children are making a mess with paper – just bundle it up and shake it into the bin.  The tablecloth will end up covered in new splotches of colour and will become a lovely reminder of all the painting and craft projects your children have done.
Donate quality clothes to Baby Give Back
Consider donating used (or new) good quality children's clothing to people who really need it. Edge Early Learning is proud to support Baby Give Back, an organisation who works with caseworkers and social workers to provide essential items to families in crisis. Baby Give Back collects, safety-checks and sorts essential items for babies and children, and provides customised orders for families to suit their individual needs and circumstances. Edge Early Learning centres at Annerley and South Brisbane collect items in good condition and our other centres hold collection days. Check with your centre to see how you can best donate.
---