Community, Top News
Waterford West Flood Relief Intiative
28 March, 2022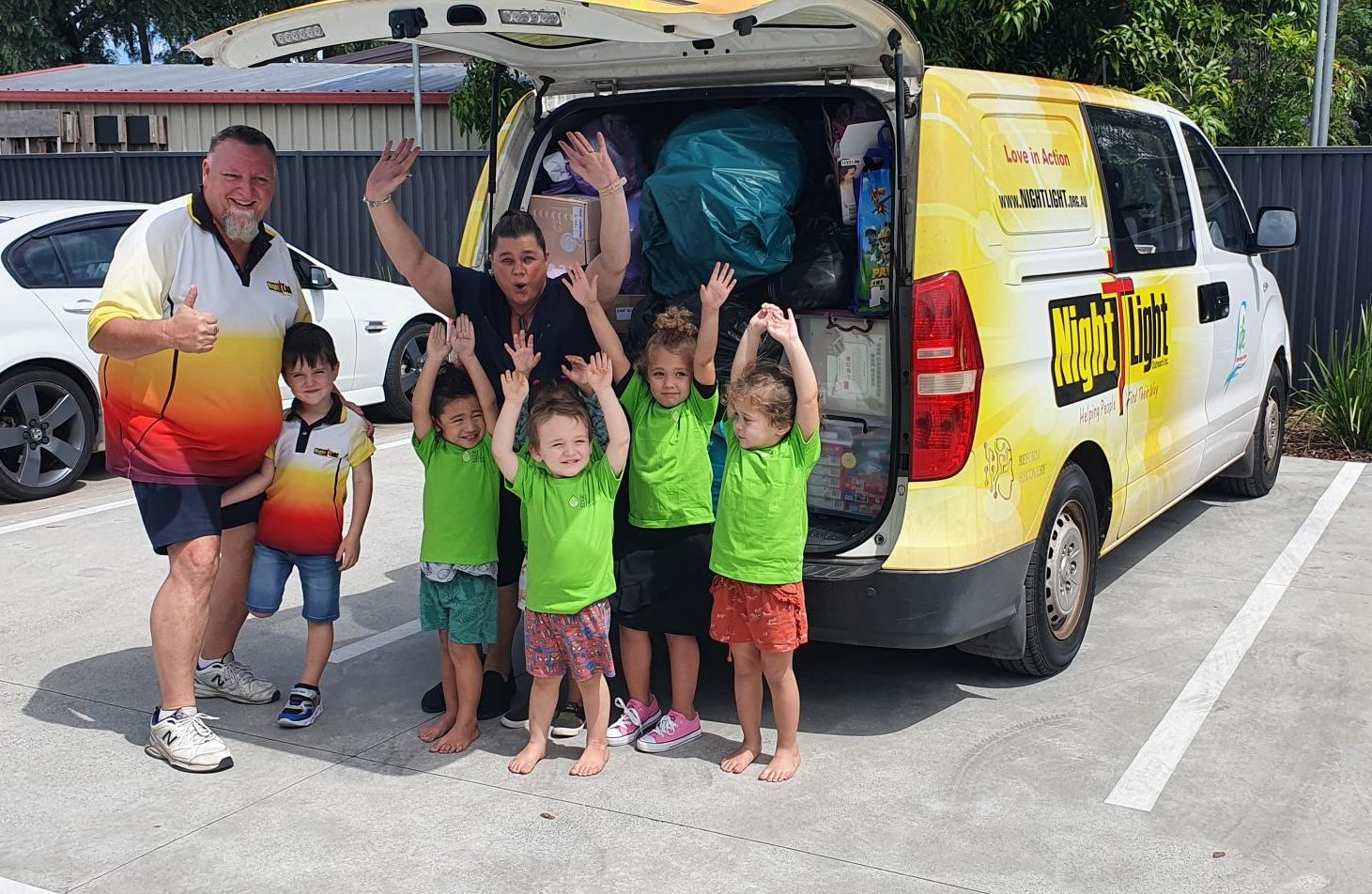 In response to the recent devastating floods that swept both South-East Queensland and Northern New South Wales, Educators and Families from our Edge Early Learning Waterford West centre have banded together to assist those in need.
An initiative led by Centre Director, Lavinia Robinson, the aim of the donation drive started by the centre was to build up essential items to give to families who have been affected by the floods in these areas.
The support was incredible with the centre receiving donations including towels, sheets, quilt covers, clothing, wipes, nappies, books, board games, puzzles, toys, Christmas trees and food and drinks.
Donations were packaged up and collected by the wonderful local Night Light team on Wednesday 16th March to deliver to families in need, in the hope of supporting the recovery efforts and providing some relief to those impacted.
Edge Early Learning also maintains a long-standing relationship with charitable organisation, Baby Give Back, who are currently requesting donations for quality baby items, car seats and toiletries for both children and adults to be donated. In response, Edge has offered to open our centres up as collection points for Baby Give Back to support their drive. For more information on donating, head to their website.
With 'community' at our core, Edge Early Learning is committed to doing our bit to give back to the people in our local areas and stay true to our values.
Our organisation is built on the ethos that our passionate Educators work with families and the people in our local community to provide safe and inspiring environments tailored to children in our care.
We value the relationships we have with our community partners and believe that incorporating these relationships into children's learning will provide a better future for everyone.
---