Community
Edge Eagleby connects with local community to give back and celebrate Eid al-Adha festival
02 August, 2023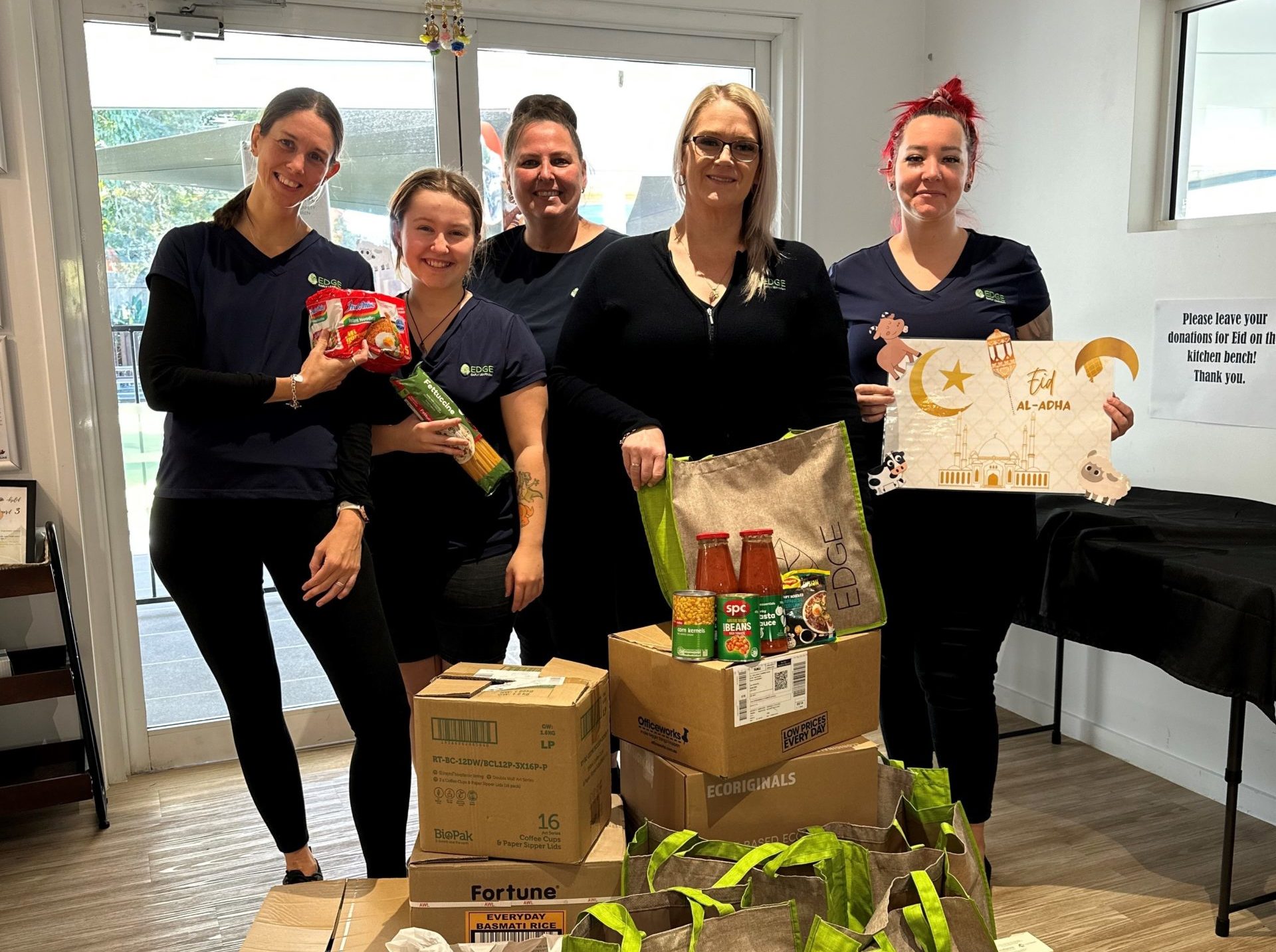 Edge Early Learning Eagleby recently partnered with the Brisbane non-profit organisation and Muslim-run charity, Merciful Servants, to give back to the community and commemorate Eid al-Adha Festival in a heart-warming celebration.
Eid al-Adha, also known as the 'Festival of Sacrifice', is the second and largest of the two main holidays celebrated by the Muslim community.
The festival holds deep religious meaning for Muslims as it marks the conclusion of the pilgrimage to Mecca (Hajj) and is a festival of sharing and passing on culinary knowledge from one generation to the next.
Some Eid traditions include dressing up, snacking on dates, and heading to a mosque for special prayers just after dawn. Afterward, it's recommended to take an alternative route home than the one you took to the mosque, with the idea of spreading joy and riches everywhere you go and to as many people as possible.
Edge Eagleby children and families took part in celebrating Eid al-Adha when the annual celebrations were held this year on June 29.
Families from the centre contributed food donations that were used by Merciful Servants to cook and distribute comforting meals for those in need within the community.
The children actively participated by creating meaningful mandala art and decorated sheep, symbolising unity, peace, and compassion within the community. The children's artwork was attached to each meal.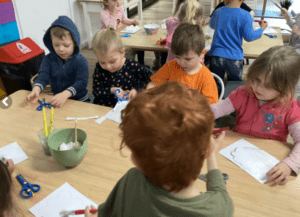 Through this partnership, Edge Eagleby children and families were able to provide warm meals to the homeless and families in need who are facing challenging times, while also imparting essential values of giving back and embracing diversity.
This collaborative effort served as a vital opportunity for the young learners to understand the essence of giving back, cultivating empathy, compassion, and a sense of social responsibility.
At Edge, we place importance on connecting with our local community and are committed to doing our bit to give back to the people in our community. Celebrating different cultures in early years also helps children to develop their knowledge and understanding, leading to them becoming more accepting of people's differences.
The Merciful Servants serve hot meals, non-perishables, and other essential items to those who need them most within the Brisbane CBD twice a week and at Woodridge weekly.
Through the generosity of sponsors and the commitment of volunteers, Merciful Servants are able to distribute over 400 hot meals weekly through their food distribution runs.
Edge is proud to have taken part in this year's Eid al-Adha celebrations and to have had the opportunity to give back to the local community and to those in need.
To learn more about Edge Early Learning Eagleby, please visit edgeearlylearning.com.au/eagleby
---