Sustainability
Benefits of Gardening
13 March, 2023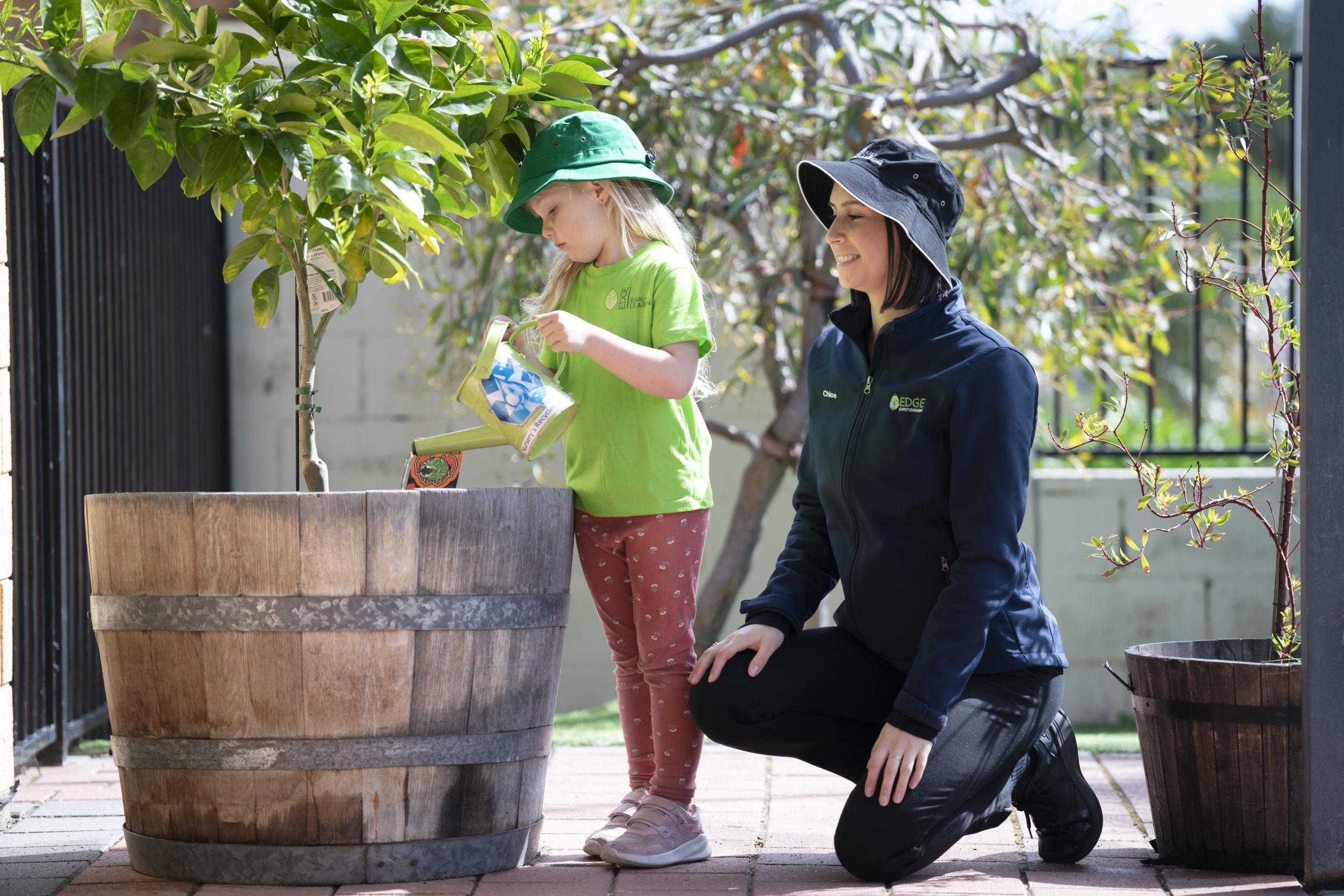 Fresh air, sunshine, healthy food – gardening is jam-packed with goodness and children just love it. Pop on some gloves, grab a shovel and a watering can and let's get growing!
Gardening is the perfect partner to children's natural curiosity about the world around them. There's so much to learn while digging around in the dirt. Gardening gives children the opportunity to see first-hand how plants grow and they can have a hand in making that a success. While the plants grow, the children do too, both physically and mentally and all while being connected with nature. Here are some of the benefits of gardening with children:
Gardening is a form of exercise
Gardening with children shows them there are many ways to enjoy an active lifestyle. Gardening is an active form of play that encourages physical movement and anyone who has spent a day gardening knows they feel it the next day! Digging, weeding, watering the garden and bending to plant seeds all work different muscles and help build both fine and gross motor skills, too. You can take the exercise up a notch by using a child-sized wheelbarrow to move plants, mulch or soil around the garden, rake up leaves or take turns carrying a caddy to collect produce.
Gardening teaches responsibility
Children enjoy taking ownership of the seeds they've planted and are often keen to take responsibility for helping them grow, which makes gardening a great way to teach them about cause and effect. It's very obvious to see the results of a gardening error – what happens when you plant seeds too close together, don't give them enough sunshine or – eek – forget to water them! And it's easy to start again and do a better job next time.
Gardening helps nutrition
Fruit and veggie patches expose children to the types of fresh, nutritious food our bodies need to be healthy. It's rewarding for children to discover strawberry or snow pea flowers as they first appear and then watch them morph into fruit and vegetables. Then they have to show patience and wait until they're just right for picking. This gives them an understanding and appreciation of lifecycles and, when children have put time and effort into nurturing plants into producing food, it entices them to try them. Gardening benefits also include introducing new flavours and expanding kids' fresh food palettes. Now that's a great reason to get kids gardening!
Gardening encourages curiosity and problem-solving
Being outside in the garden prompts kids to ask questions about how plants grow. Whether it's a kids veggie garden or a fairy garden, they can marvel at the seeds when they sprout. They may discover worms, insects and bees, prompting them to question animals' roles in the garden and learn about how nature is interconnected. This can also lead to discussions about the weather and how seasons affect how well plants grow. Easy-to-grow plants such as rosemary, lavender and mint give children a wonderful sensory experience in the garden, allowing them to explore both their fragrances and the unique textures of their leaves. There's so much potential for learning through kids gardening in early childhood education.
Gardening builds confidence
We like to get kids gardening because children who spend time in the garden learn so much about nature they become mini gardening experts. The knowledge they soak up as they plant, water, weed and wait, gives them the confidence to take the right steps to help their gardens grow. Watching their plants flourish and bloom because of their effort gives children a wonderful sense of accomplishment, which often translates into higher self-esteem and confidence in other areas too.
Gardening improves emotional regulation
Gardening is wonderfully therapeutic for children. The outdoor setting, combined with the quiet nature of the activity has a calming effect. It promotes mindfulness as children concentrate on observing nature and caring for their plants. All the new skills and confidence children acquire through gardening in childcare also help them to better understand and regulate their emotions, which is one of the terrific benefits of gardening and especially gardening with preschoolers.
Get started with gardening
At Edge Early Learning, we recognise the importance of gardening in early childhood and embed kids gardening into the curriculum. We give children the opportunity to be involved in growing plants and flowers in our garden beds and we also provide books about gardens and nature and encourage imaginative play.
Your child may show an interest in creating their own veggie or flower patch at home. Don't worry if you don't yet have a green thumb, you can still enjoy gardening with children. There are many hardy herbs and flowers that are easy to grow and great for beginners. Here are some tips for starting a backyard garden.
---