Wellbeing
Why kids should play sports
11 October, 2023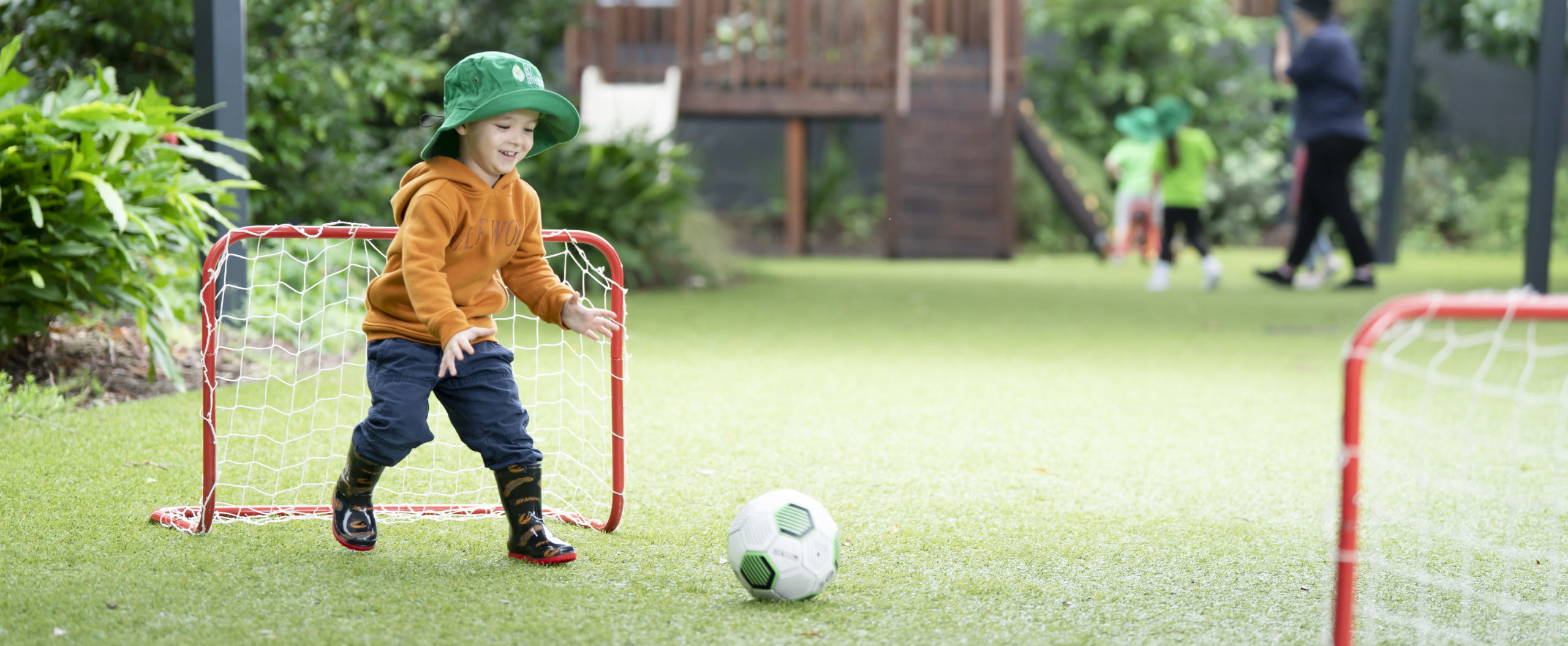 It's no secret that being active helps keep our bodies and our minds healthy. Playing a fun game with friends is a great motivator to get our bodies moving, so set your kids up for lifelong good health by encouraging them to play sport.
Being physically active and playing kids sport benefits children's growth and development in a myriad of ways. Research shows that active kids are more likely to become active adults too. So – even if the idea of playing sport fills YOU with dread – put on a brave face and help your child find a sport they'll enjoy. You'll be setting them up for a healthier life.
Why should kids play sports?
Research from the Australian Bureau of Statistics shows that 25 per cent of Australian children aged 5-17 are overweight or obese. That's one in four kids! Kids who play sport have a reduced risk of obesity, better fitness, coordination and balance. Sport helps them grow strong bones and muscles and can improve their sleep. Those are all great reasons why kids should play sport to benefit their physical health.
Kids sport also has positive impacts on children's social and emotional wellbeing, offering up opportunities to make friends, develop a sense of belonging and learn to work as a team. Kids sport develops self-esteem, as children put in effort and improve their skills. It also builds resilience, teaching children patience, dedication and how to lose (hopefully with grace!)
The best sports for toddlers
Yes, toddlers can play sport! Children can start swimming lessons from as young as six months old, and, once they've got the hang of walking, toddlers will take off running of their own accord! You may be surprised that kids as young as one can quickly become confident on a three-wheeled scooter. And many toddlers love to zoom around on balance bikes.
Gymnastics is a great way to help toddlers build their core strength and flexibility, while many dance schools offer beginner ballet or dance classes tailored to toddlers. Soccer is a particularly popular non-contact sport for little ones, where they can start developing ball skills and coordination, and there are businesses that offer a rotation of modified sport activities for kids so they can learn a range of basic skills and discover what sport they like best.
Tips for encouraging physical activity
It's never too early to start encouraging kids sport or physical activity. Make it a natural part of your child's life and they'll reap the benefits forever. Physical activity doesn't have to be organised or expensive. It can be as simple as kicking or throwing a soft ball together in the backyard, playing at the park, or going for a walk. Helping your toddler to develop core strength and coordination and exposing them to sports will give them the skills and confidence to have a go at kids sport.
Supporting movement at Edge Early Learning
At Edge Early Learning, we care about children's health and encourage children to spend time in active play. We schedule plenty of time for play outside so kids can get their bodies moving and grow up strong and healthy.
---