Education, Wellbeing
From The Classroom To The Outdoors: Coast Kids Embark On 'Bush Kindy' Learning Experiences
01 August, 2023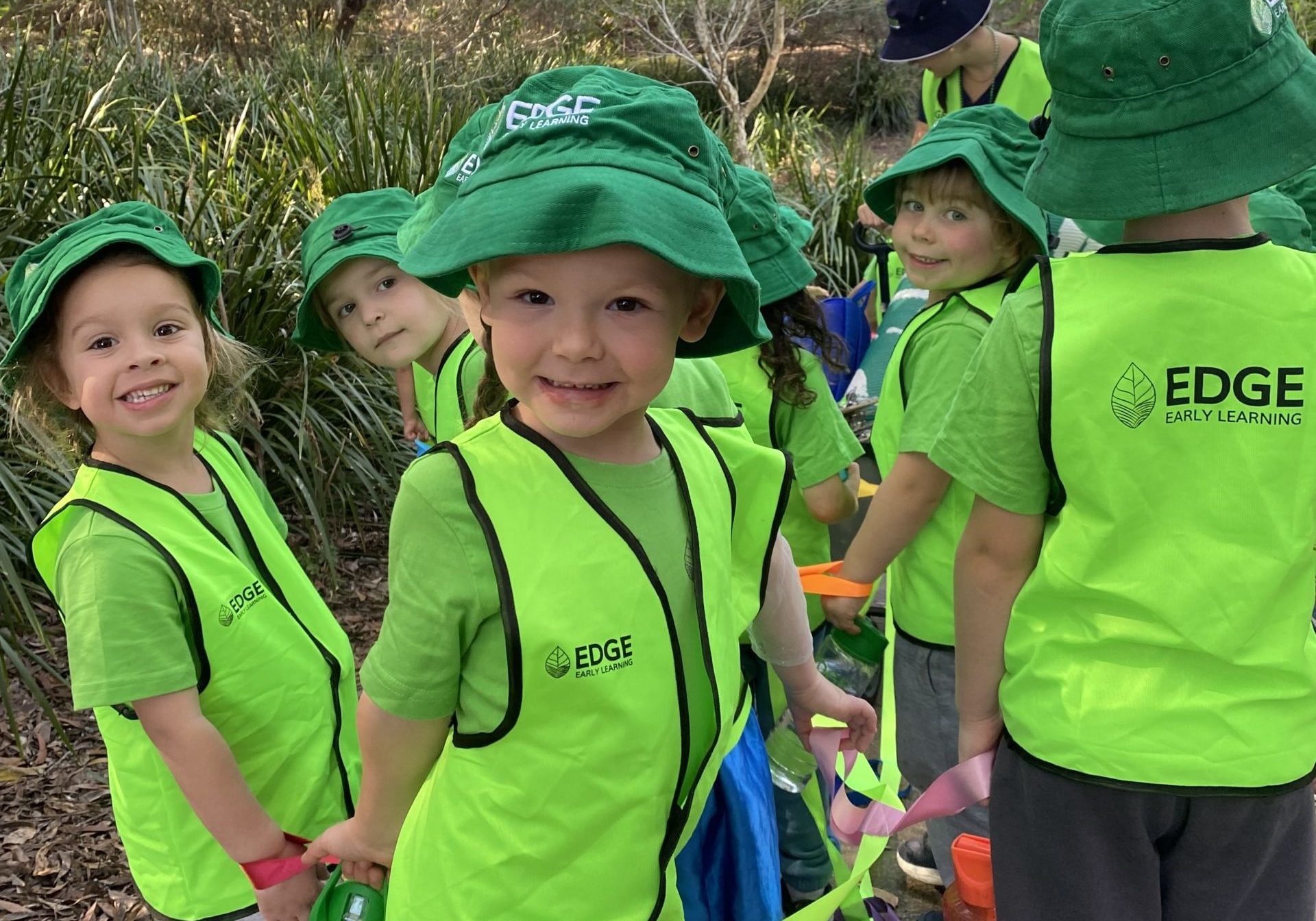 Children from a Gold Coast early learning centre, Edge Early Learning Elanora, are pushing the boundaries of typical education – where the classroom meets the great outdoors.
Through a weekly educational activity called 'Bush Kindy', children at Edge Elanora are leaving the classroom to step into the outdoors and connect, engage and learn in nature.
Bush Kindy provides unique learning experiences that you wouldn't typically get from within the classroom by encouraging children to play with plants, grass, sticks, rocks and mud, to stay connected with nature and develop a holistic and first-hand understanding of the world around them.
Each week Edge Elanora children engage in different activities that encourage outdoor play and exploration. Some of the past activities have included a 'colour hunt' where children are given a colour wheel of 12 colours and have to collect items that match, and a 'sensory hunt' where they have to find different items with different textures.
"The children love learning and playing in a natural outdoor environment and there's so many benefits for this type of learning," Edge Early Learning Elanora, Centre Director Kylie Vutilolo said."Allowing children to play and learn in nature sparks exploration and curiosity, allows them to observe and ask questions, and boosts their confidence, independence."
When children spend time in nature, they have increased levels of happiness, creativity, improved concentration, and overall wellbeing.   Wellbeing is a big part of Edge's education program. Their holistic learning approach includes physical activity, mindfulness, and basic nutritional education to help children develop both their mind and body.
Bush Kindy takes place at bushland next to Edge Elanora, located at 20 Sapphire Place, once a week on rotating days and age-specific classrooms, so all children can be involved no matter the day they attend.
The program is part of Edge's curriculum which is implemented through an inquiry-based learning approach, encouraging children to ask questions, explore new ideas and learn through play.
"The feedback from the families has been really positive. They love the hands-on approach and that their children's learning is being taken outside of the classroom and into the real, outdoor world," Mrs Vutilolo added.
Edge Elanora provides quality care and education to up to 80 children per day from within the area from 6-weeks to school age and is one of six Edge centres on the Gold Coast.
With the backing of a passionate team of experienced educators, Edge's educational programs support and enhance learning milestones and journeys across all areas of development through its four pillars, education, wellbeing, relationships, and sustainability.
Established in 2017, Edge Early Learning is one of Queensland's fastest growing and leading childcare centre groups and has more than 50 locations across Queensland, South Australia and Australian Capital Territory
To find out more about Edge Early Learning, visit www.edgeearlylearning.com.au/elanora
---