Education
Five Aussie Christmas books to have fun reading aloud
08 November, 2023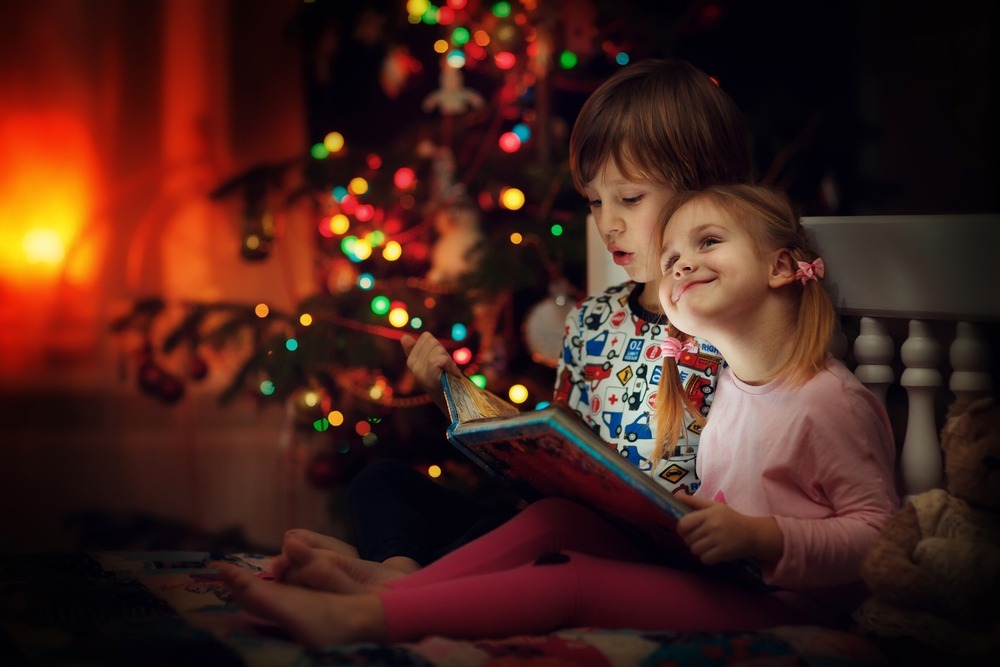 Forget ice-skating and snowmen, these gorgeous picture books share Christmas the Australian way, with down-to-earth charm and a fair slice of cheeky Aussie humour.
While Christmas is celebrated in some way in most countries around the world, we all tend to put our own local spin on festivities. Here are five Christmas stories to enjoy with your children that are distinctly Australian.
The Naughtiest Reindeer 
This book is a ripper. It's fantastic fun to read aloud with a rollicking rhyme, clever plays on words and loads of expression. As it turns out, Rudolph's little sister Ruby is full of energy and also quite a bit mischievous – but Rudolph's not well, and Santa needs Ruby to lead his sleigh. The illustrations are brilliant and Mrs Claus' dialogue is fabulous. There are a further three books in the series and they're all worth tracking down. The Naughtiest Reindeer is written and illustrated by Nicki Greenberg and published by Allen and Unwin.
An Aussie Night Before Christmas
This book is a must-have for every child celebrating Christmas in Australia, giving a cheeky Aussie twist to the famous 'Twas the Night Before Christmas poem written by American writer Clement Clark Moore for his children and first published 200 years ago in 1823. The Australian version was first published in 2005, but is so good, it's still stocked in shops at Christmas every year! An ode to Christmas Eve, it features native Australian animals and kids peeking through the screen door to catch a glimpse of Santa arriving on his "rusty old ute" and parking on the water tank. The rhyming is perfect, the poem is fun and children always giggle at the very Aussie illustration of Santa popping presents under the Christmas tree. An Aussie Night Before Christmas is written by Yvonne Morrison, illustrated by Kilmeny Niland and published by Scholastic.
Christmas Wombat
What's a wombat got to do with Christmas? Well, like reindeers, wombats love carrots. There's not a whole lot of words in this book, but they work perfectly with the illustrations to tell the story. Children will enjoy deciphering extra meaning from the pictures – and they'll be developing their visual literacy skills too. The word "carrots" is repeated often, and with excitement, so that's a fun opportunity for children to start to recognise it and shout it out, building their confidence with reading. Christmas Wombat is written by Jackie French, illustrated by Bruce Whatley and, published by Harper Collins.

Rudie Nudie Christmas
This cheery rhyme perfectly captures the excitement of Christmas Eve as it follows two children fresh out of the bath tearing through the house, far too excited to get into their pyjamas and bed! They race past homemade Christmas decorations and freshly baked gingerbread men with a cheeky twist. They hang stockings by the screen door and finally fall asleep with a stack of storybooks by their beds. Rudie Nudie Christmas is written and illustrated by Emma Quay and published by ABC Books.
What do you Wish for?
This lovely story highlights the best parts of an Australian Christmas and is a gentle nudge to readers to consider what makes their own Christmas so special. For Ruby, it's dad coming home from work early, Christmas baking, celebrating with family and going to the beach. So what should be Ruby's Christmas wish?
What do you Wish for? Is written by Jane Godwin, illustrated by Anna Walker and published by Puffin Books.
---