Arts and Crafts
Children's art projects you'll happily display
10 January, 2023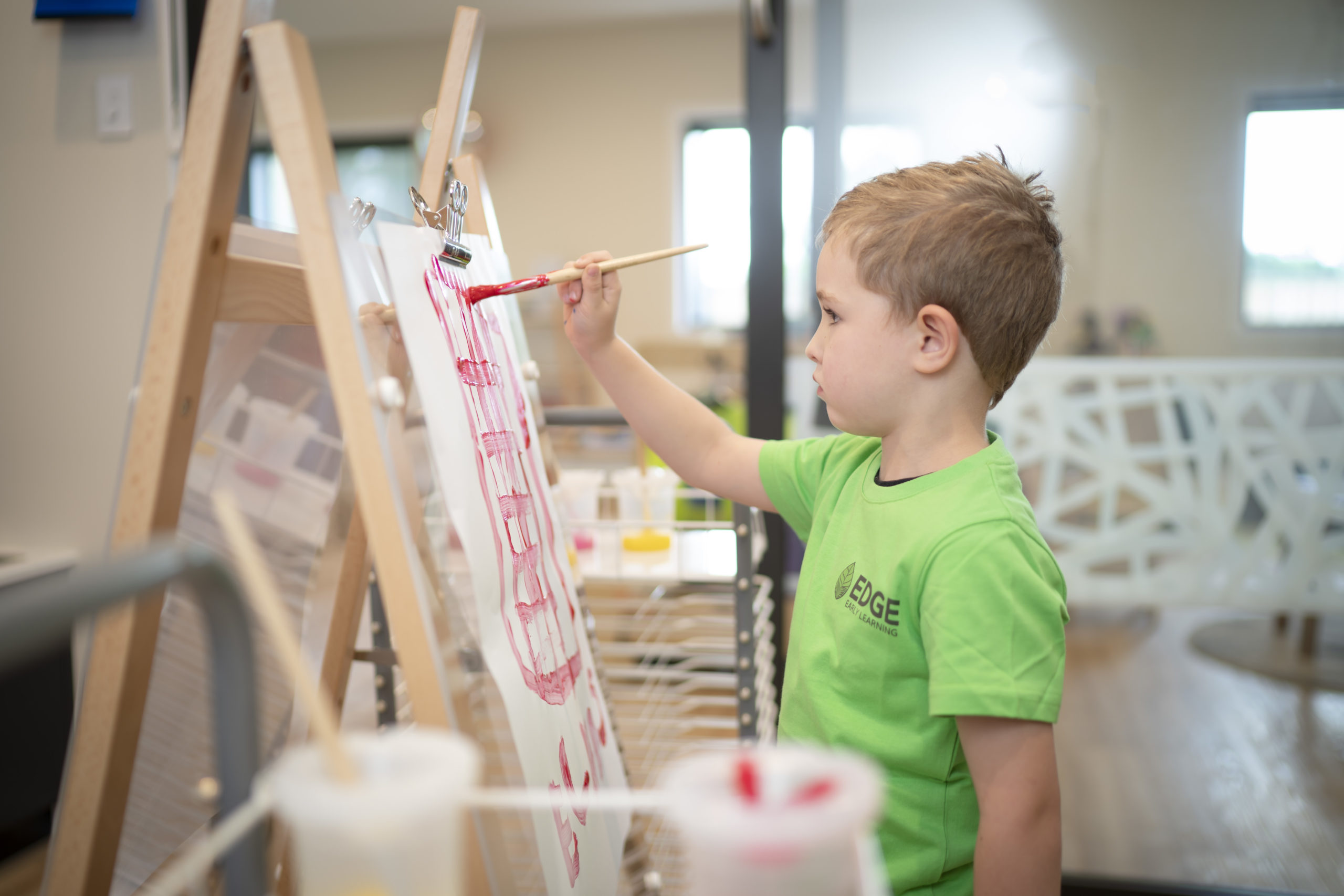 It's a small yet constant parental problem – what to do with all that art your child makes. Instead of stashing it away in a folder or drawer, why not put it proudly on display? These art projects can double as home décor.
Abstract scraper painting
This artwork idea from Small Hands Big Art was trialled on a class of nine to 12-year-olds, but we think your younger children could do a great job of it, too (they may just need some extra help). You'll need a big piece of card paper, tape (to create those nice, clean edges), a scraper (an old credit card works!), paints in different colours and some paint markers if you'd like to add extra patterns.
Woven wall hanging
If you're a fan of bright colours and boho home décor, you'll love these woven artworks by Barbara from Art Bar. She tried this craft idea with her little ones and says she actually preferred their creations to her own. You can choose any colours that will tie in with your home décor, or let your children pick out colours that match their bedroom. The only other materials you'll need are some straight sticks to hang the weavings from – keep an eye out on your next park visit.
Picasso portraits
Why own a copy of one of Picasso's famous works when you can have fun creating these Picasso-inspired portraits of your children instead? All you'll need to do is cut out different shapes from coloured paper, then let your children assemble their 'faces' on a piece of black or white card before fixing them down with glue. When they're finished, why not frame their creations and hang them together on a gallery wall? It's a fun, unique alternative to family photos!
Colourful trinket dishes
When it comes to child-friendly projects that look great too, you can't go past air-dry clay. Not only is it super easy to use, it's also a super versatile material that lets you create just about anything* – no kiln required. These trinket dishes are the perfect place to start. Other than the air-dry clay (which you'll want to pick up in a few different colours) you probably already have everything you need! Have fun experimenting with different colour combinations and styles.
*Just nothing food-safe, like mugs or plates.
Custom frames
If you're curious about the best way to display your children's existing art, we think we've just found it. This clever DIY art frame by A Beautiful Mess allows your little ones to swap out their artworks themselves – even four-dimensional artworks, like those with pom poms. While creating the frames themselves requires some time and resources, the result – a beautiful, professional-looking gallery of your children's masterpieces – is more than worth it.
Visit our News and Advice page for more arts and crafts ideas!
---